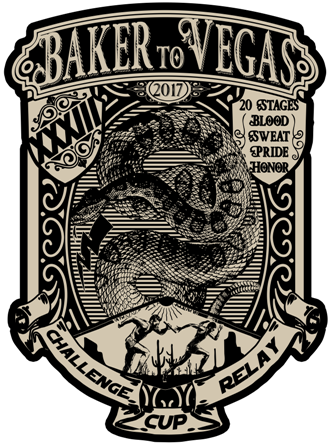 BAKER TO VEGAS
RELAY RACE!
March  25th – 26th
We Need Your Support!
MAKE A DONATION
ANY SIZE!
CLICK HERE
The Baker to Vegas Relay is one of  the most "positive" events offered to law enforcement officers today. The original ideals of the race, born in 1985, continue to this day: teamwork, camaraderie, physical fitness and competition. Participants come from all over the country.  The number of teams is now limited to 270. Categories have grown to include Probation Officers, District Attorneys, US Attorneys and full time civilian police personnel.  It is a huge morale builder!

Pacific Division Always Participates.
We Need Your Help This Year!
Baker to Vegas Entry:   $2,100
Running Team Uniforms:  $2,600
Van Rentals for Transportation of
runners /support personnel in Vegas: $1,200
Communication radio rentals: $250
Team vests with numbers: $15
Gas for vehicles: $700
Food/Water supplies for runners: $200
TOTAL ESTIMATED COSTS: $7,065
CLICK HERE
To Give A Donation Of Any Size.
$5, $10, $20, $50, $100 or more.
Thank You!
Visit the race website to know all of the history and all of the relay stops of the race,  from beginning to end!
Click Here
to visit
the Race Website
.
.