A Great Way To Kick Off Your Holidays
Contribute To Our Annual Toy Drive

Supported By Multiple Organizations & Individuals!
All Are Welcomed To Participate In Donating Gifts
For Local Children Who Will Not Have Other Gifts.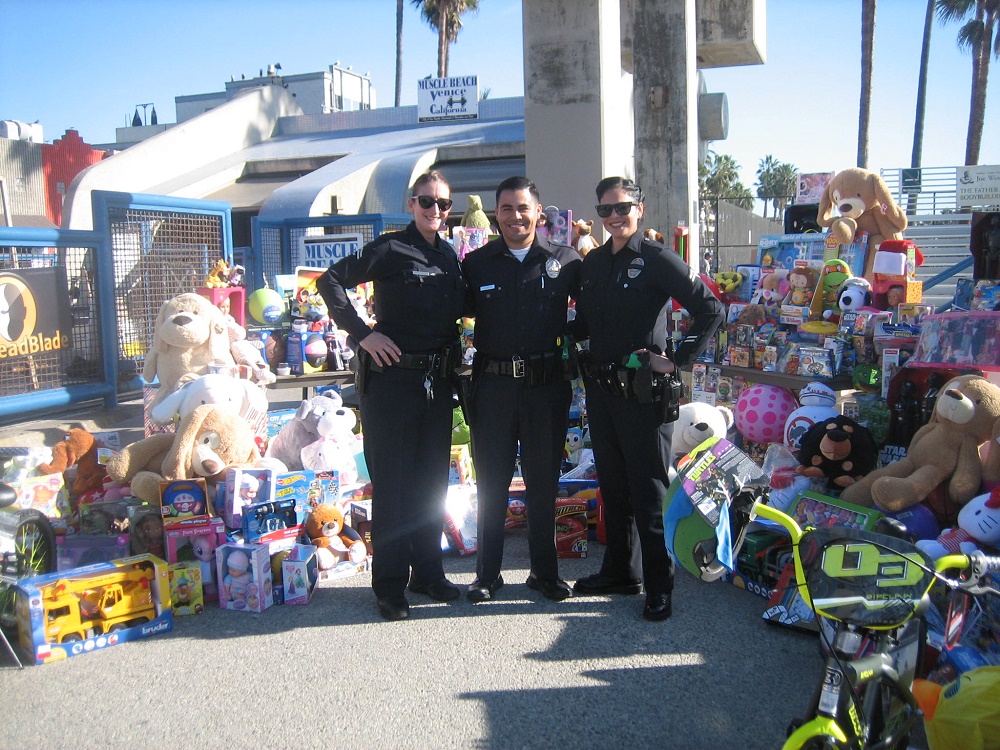 .
Special Thanks
To This Year's Major Contributors
Keep scrolling to see photos of all.
******
The Muscle Beach Toy Drive
******
Gateway To LA Holiday
Concert Luncheon & Toy Drive
******
Joe Campowella & Renee Piane
******
and all who give toys & donations!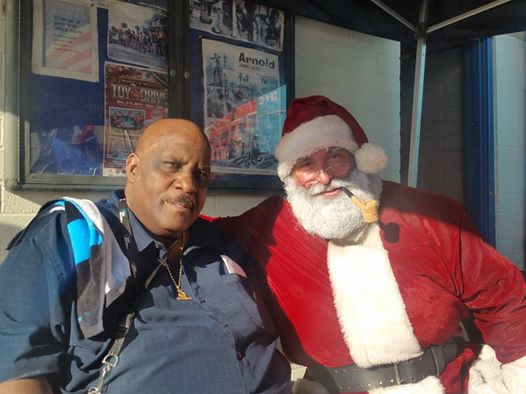 Thank You Joe Wheatley
and all who support the Muscle Beach Toy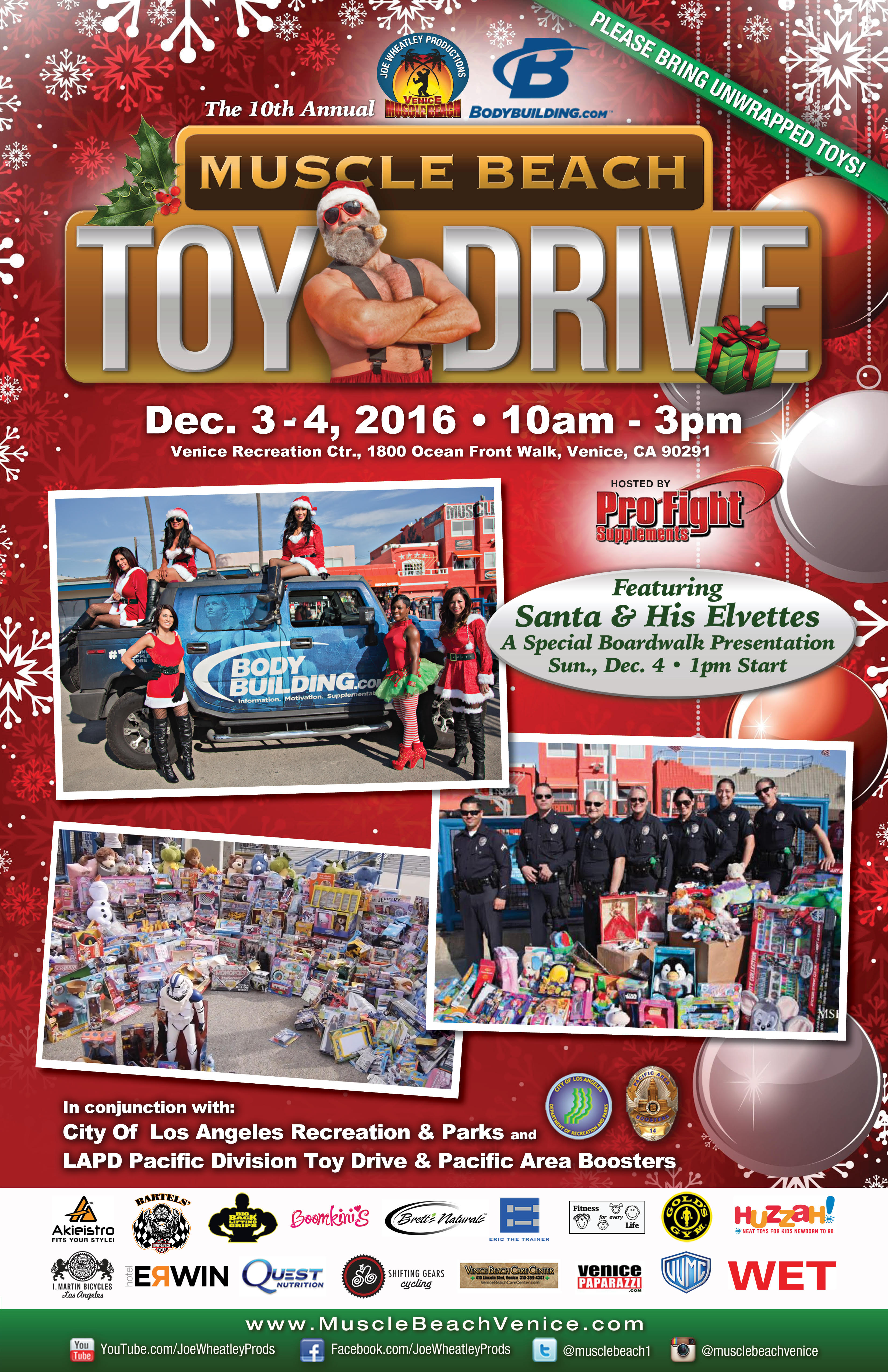 Laurie Hughes,ED   Gateway To LA
Visiting Winter Wonderland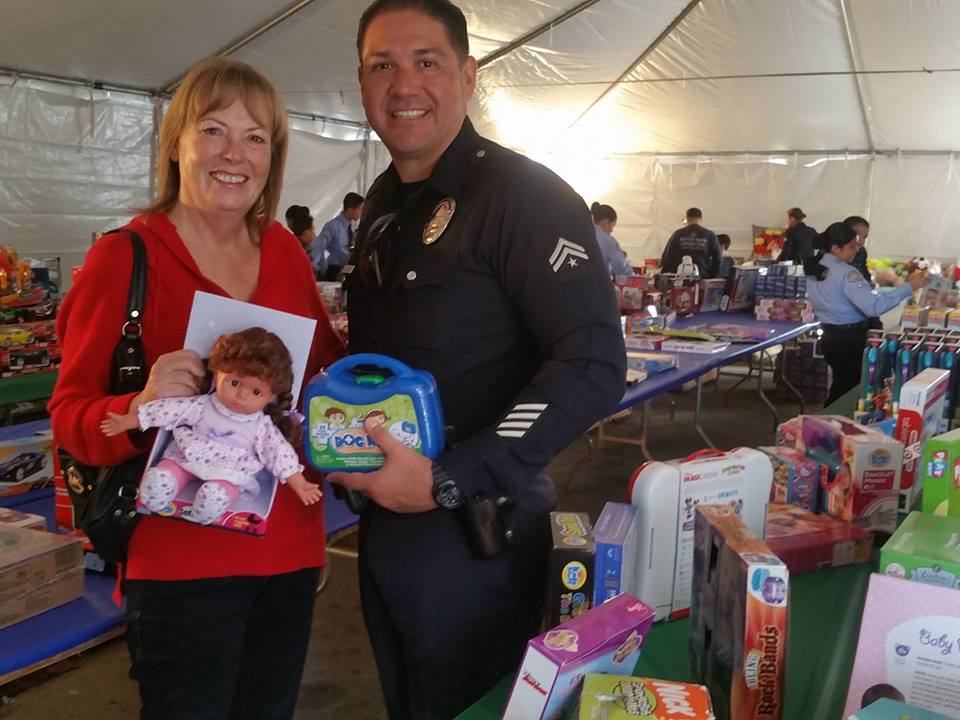 Joe Campowella & Renee Piane
visiting Winter Wonderland
with a check donation from their
"Singles Mixer" Holiday Toy Drive Fundraiser!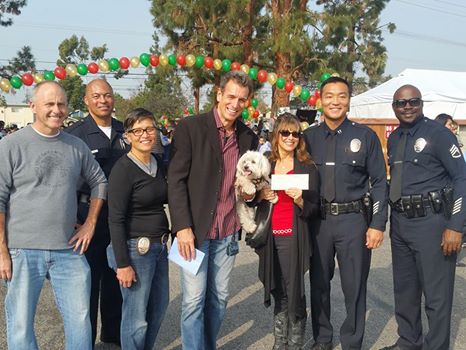 Thank you to all who gave such generous checks!