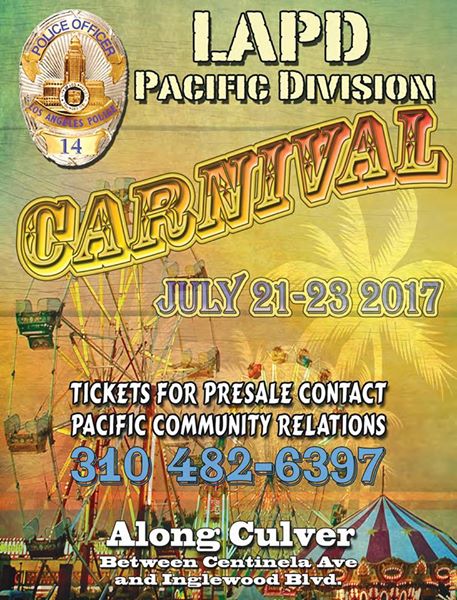 The Pacific Area carnival will hopefully bring thousands of Pacific residents and beyond  to our geographic area to share in lots of fun and partnership. Some of the featured highlights will include food trucks, great and exciting rides, face painting, games, and more importantly, an opportunity to meet and confabulate with your local police.
With so much negativity consuming our television relative to police and community relations, our carnival is one way we have to make our point that the community is an essential component in our effort to maintain a society free from crime and public disorder.
In order to achieve this, it begins with our youth! At Pacific, we currently have a vibrant Cadet Program that includes both a Jr. Program and an older group of Cadets. These young folks are from the Pacific Area wanting to participate and make things better in the community in which they reside.
In order for us to retain and recruit more kids, we like to offer exciting trips and other activities for them. So, that's why it's critical that we have such fundraisers such a carnival to support that effort. Additionally, monies will be placed in our Station Fund to support Pacific Officers to replace old gym equipment and other things that will directly impact our officers.
The carnival is free, however the rides are $1.00, and up based on the type of ride.  Save the dates of July 21 – 23 now and make plans with your family and friends to come and have fun at our carnival!  More details to come!