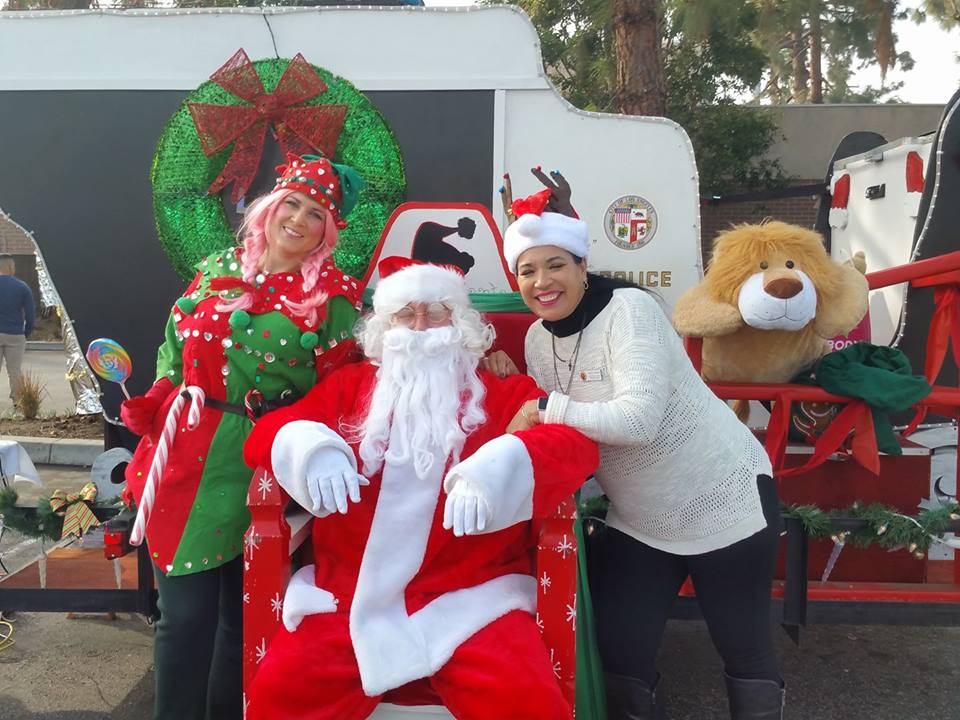 …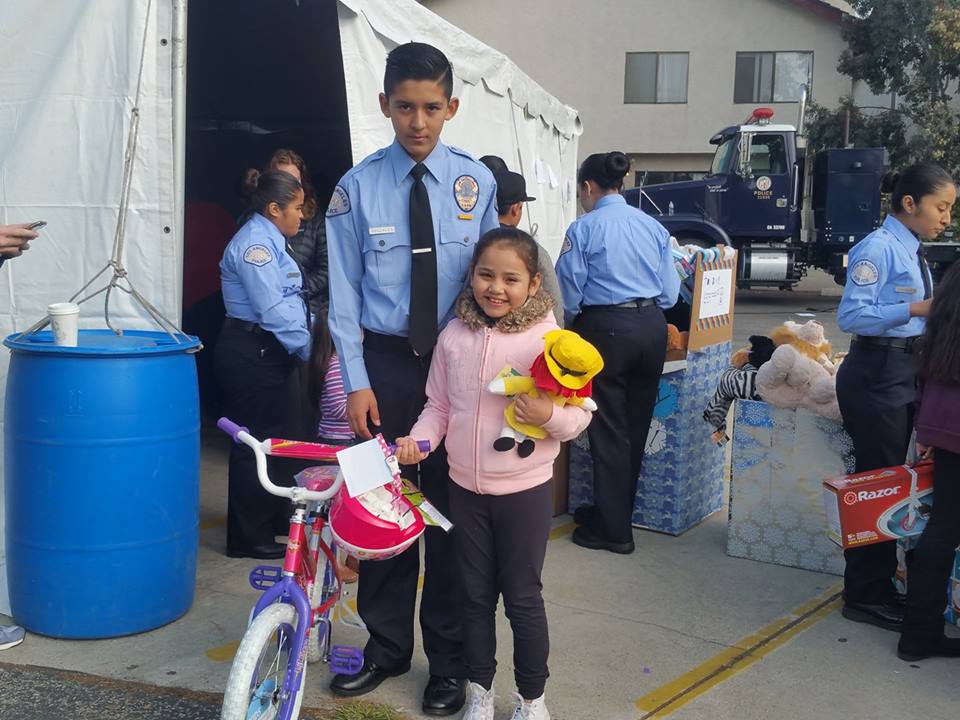 The Los Angeles Police Department
Pacific Division
2017 Winter Wonderland
Toy Giveaway @ LAPD Pacific Station
12312 Culver Blvd.  Los Angeles, 90066
WHAT A WONDERFUL DAY IT IS!
Saturday, December 9, 2017
10AM – 2PM
CLICK HERE TO SEE 2016 PHOTO GALLERY!

A wonderful community event.
Children from the westside of Los Angeles
line up early in the morning for their turn at
choosing their toy from the huge selection.
Up to 3,000 children are expected.

Free Toys – Picture with Santa Claus
Bags Of Groceries –  Free BBQ Lunch
Balloon Clown & Face Painting

*******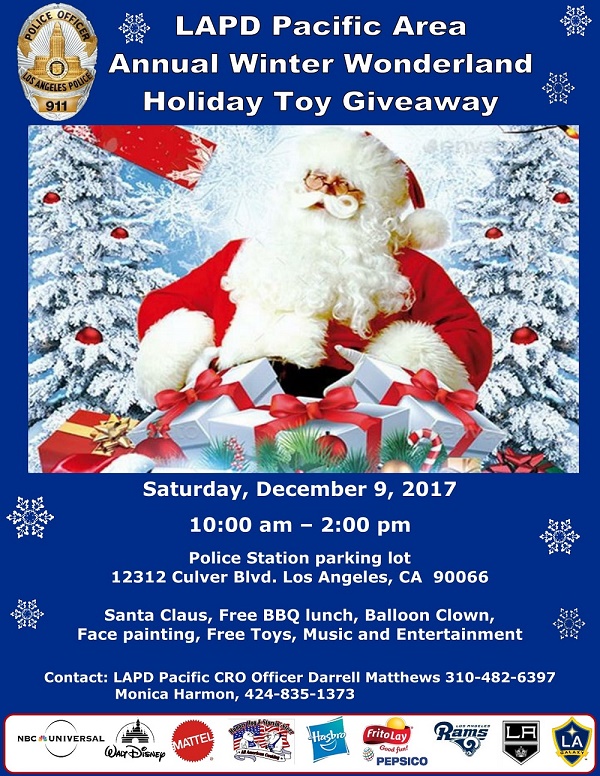 .