E-WASTE DONATION DRIVE 
PROCEEDS TO BENEFIT
LAPD CADETS & JR. CADETS
Saturday, May 14th 
8:00am –  2:00pm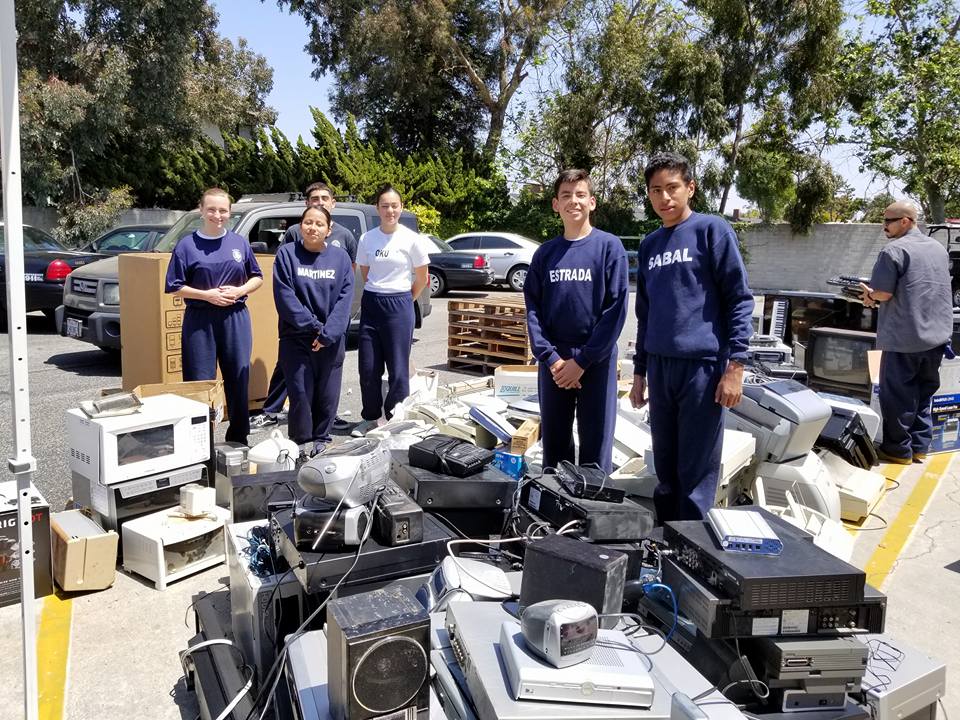 Drive Through Service!
Our Cadets will be there to
unload your vehicle.
SMART PHONES (PLEASE UNLOCK)
 TELEVISIONS, ALL SIZES – CELL PHONES
LAPTOPS, LCD MONITOR SCREENS,
CRT MONITORS, PRINTERS, TABLETS, 
CABLES & WIRES
NO BATTERIES OR LIGHT BULBS
NO LARGE APPLIANCES
Pickup Service! 
If you can't make it on Saturday, May 14th
you can arrange for a pickup of your items. 
LARGE OR SMALL
Contact Margie Hanson
310-306-1453  [email protected]
.
Early Drop-Offs


If you have small items and 
want to drop them off
Monday – Friday
May 9, 10, 11, 12, 13
8:00 am – 6:00 pm
you may do so at 
MOA Wellness Center
4533S.Centinela Ave. LA,90066
Drop off on palettes found
in MOA's parking garage.
Enter garage from alley in
the back of the building
accessed via Gilmore Ave.

BUSINESS PICK-UPS
FREE e-waste pickups at your business
by the All Green Recycling Company

If you are a business with a large amount
of ewaste, you may qualify for a free pickup.
Contact Margie Hanson
310-305-1453 or [email protected]
to know what steps to take. 
 Additional Information

Receipts for tax deductions will be provided.   Pacific Boosters is a 501(c)3 Non-Profit Organization.




.
Working & non-working items accepted.   All working items are given to low income families and seniors.  Non-working items are recycled.




.
All hard drives receive as a standard procedure, what is referred to as a 3-pass wipe.  You may request that a certificate of data destruction be sent to you for a $15 fee.  (charged via cc over the phone early in the week following April 28th)




.
Please make sure that all smart phones & tablets are iCloud unlocked.




.
Recycling is done by All Green Recycling.  All funding that we receive come from the state via the SB20 Materials Legislature.




.
All proceeds go to the Pacific LAPD Cadet & Junior Cadet  Program, a leadership program, free for students between the ages of 9 and 20.