E-WASTE DONATION DRIVE 
PROCEEDS TO BENEFIT
LAPD CADETS & JR. CADETS
Saturday, April 25th 
7:30am –  2:00pm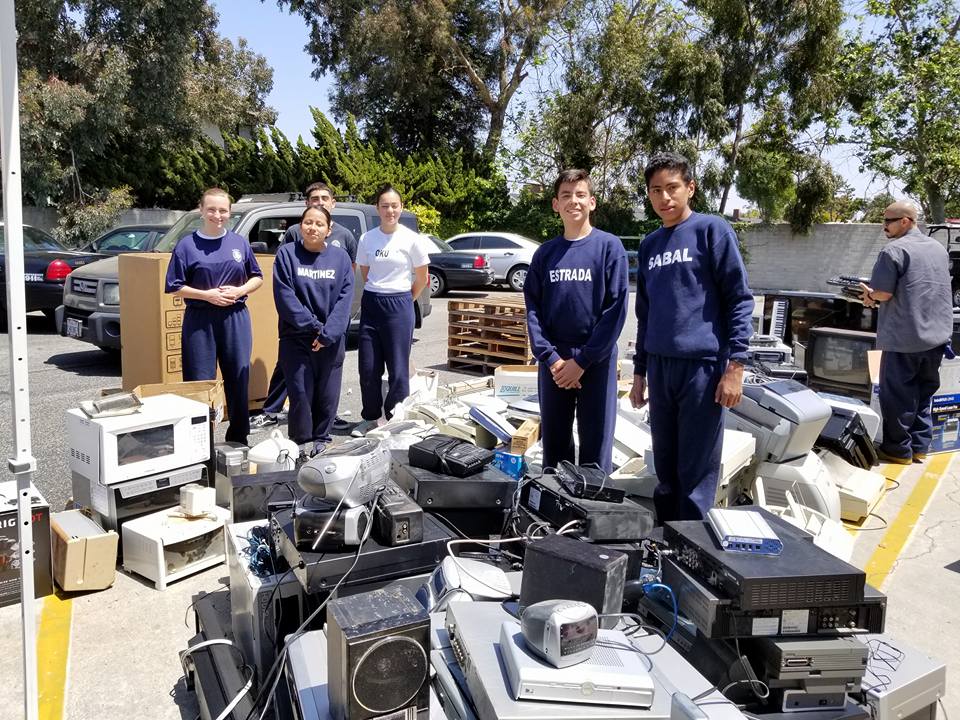 Drive Through Service!
Our Cadets will be there to
unload your vehicle.
 TELEVISIONS, ALL SIZES
LAPTOPS, LCD MONITOR SCREENS,
CRT MONITORS, PRINTERS, TABLETS, SMART PHONES, 
CABLES & WIRES
NO BATTERIES OR LIGHT BULBS
Pickup Service! 
If you can't make it on Saturday, April 25th
you can arrange for a pickup of your items. 
LARGE OR SMALL
Contact Margie Hanson
310-306-1453  pacificboosters@gmail.com
Early Drop-Offs


If you have small items and 
want to drop them off between
now and April 27th,
you may do so at 2 locations:
MOAWellnessCenter
4533S.Centinela Ave. LA,90066
ControlPrinting
12952 Washington Blvd. LA,90066
BUSINESS PICK-UPS
FREE e-waste pickups at your business
by the All Green Recycling Company

Call Janae at All Green Recycling to
request a company/organization pickup.
Mention you are part of the LAPD Pacific Area
e-waste drive sponsored by the Pacific Boosters.
Upon approval your pickup will be scheduled
714- 633-4104
 Additional Information

Receipts for tax deductions will be provided.   Pacific Boosters is a 501(c)3 Non-Profit Organization.




.
Working & non-working items accepted.   All working items are given to low income families and seniors.  Non-working items are recycled.




.
All hard drives receive as a standard procedure, what is referred to as a 3-pass wipe.  You may request that a certificate of data destruction be sent to you for a $15 fee.  (charged via cc over the phone early in the week following April 28th)




.
Please make sure that all smart phones & tablets are iCloud unlocked.




.
Recycling is done by All Green Recycling.  All funding that we receive come from the state via the SB20 Materials Legislature.




.
All proceeds go to the Pacific LAPD Cadet & Junior Cadet  Program, a leadership program, free for students between the ages of 9 and 20.