THE 35TH ANNIVERSARY OF
N A T I O N A L  N I G H T  O U T 
WILL BE CELEBRATED
AT CONCERT PARK,  PLAYA VISTA
TUESDAY, AUGUST 7TH!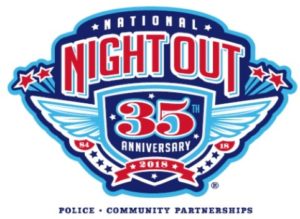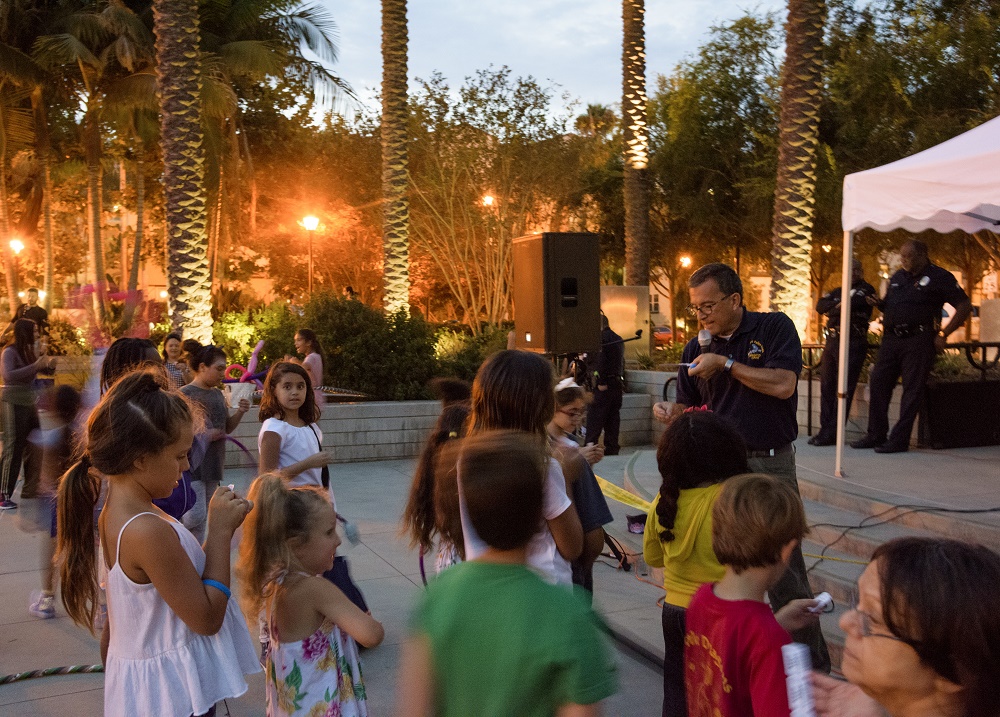 6:00 PM – 9:00PM
DOWNLOAD OUR FLYER & SPREAD THE WORD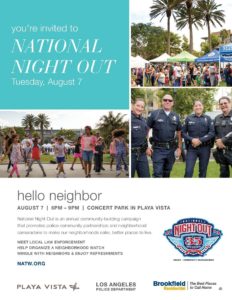 CLICK HERE
* * * * * * * * * * * * * * * * * * *
COMMUNITY BOOTHS


CITY & STATE REPRESENTATIVE   –   CITY ATTORNEY




COMMUNITY POLICE ADVISORY BOARD –  ANTI-BULLYING




PACIFIC AREA BOOSTERS ASSOC.  – CRIME TIPS – CANINE PATROL




PLAYA VISTA MEDICAL CENTER

– AND MORE!
DANCING ON THE GREEN
LIVE D.J. PLAYING YOUR FAVORITES
PRIZE DRAWINGS EVERY HOUR!
PRIZES TO BE ANNOUNCED SOON
KIDS ENTERTAINMENT
AIRBRUSH TATTOO ARTIST – BALLOON ARTIST
CRAFTS TABLE
FREE FOOD
CANTALINI'S EXPRESS – PANINI KABOB GRILL
HOT DOGS GRILLED  & SERVED BY OUR PACIFIC AREA OFFICERS!
Come celebrate the 35th Anniversary of National Night Out (NNO) with us. NNO is a free annual community-building event that promotes police-community partnerships and neighborhood camaraderie to make our neighborhoods safer, more caring places to live. It takes place on the second Tuesday in August, every year, in over 16,500 communities from all 50 states, U.S territories, Canadian Cities and military bases around the world.
NATIONAL NIGHT OUT IS DESIGNED TO: 
Heighten crime & drug prevention awareness.
Generate support for local anticrime efforts.
Strengthen neighborhood spirit and police-community partnerships.
Also refrerrd to as " America's Night Out Against Crime" we invite you to join us on August 7th!
.
DONATIONS OF ANY SIZE ARE WELCOMED!
http://bit.ly/NNO2018donation
WE THANK ALL OUR SPONSORS
A full list is coming soon.
Let us know if you would like to be a sponsor.
NATIONAL NGHT OUT IS HOSTED BY:

 

LOS ANGELES

POLICE DEPARTMENT